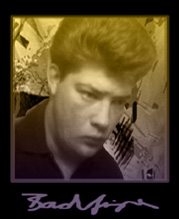 ∗24.09.1977-♥22.12.1998
†24.06.2008

THE CITY OF THOUSAND LIGHTS
Standing at the mountains, watching over the sea, The Lights come shimmering, glowing at me. I see the City of thousand lights, So far, far away and still right in front of me. There was a time, when this was all dust, But they built and built, wiped away the crust. Now the lights are shining bright, It's power, it's light, so full of delight. Secrets hiding in the allays, Girls roaming the streets, In the City of thousand lights, Is nothing like it seems. Beware of the dream, Try to see behind the scene, Where light isn't light anymore, And death is spilled on the shore. Lights are blendwork, Beauty of human power, The City of thousand lights, May stand forever...
---
Veröffentlicht auf www.literaturzone.org
THE CITY OF THOUSAND LIGHTS / 03.05.2004 / Gedicht Lieder
Bewertung/Kommentare
---
auf deviantart.com:
The City of thousand Crystals
Winter has come, Deep in my mind, All the snow is shinining bright, The City of Crystals, So many blue lights, It's cold out there, But I'm in awe, The beauty of the coldness, It's the ancient dream, Of being deep inside in a crystal of thousand stones, Let it shine, let it snow, Melt away, next spring, with your sorrow...
Sonntag, 03. Dezember 2023
Seite:
Gedichte
User online:
1
Heute:
1
Gestern:
10
Gesamt:
744
seit 25.10.2011
Statistik zu
THE CITY OF THOUSAND LIGHTS
Poem
Kategorie: Gedichte
Erstellt von: Badfinger
Veröffentlicht am: 18.04.2004 15:09
Geändert am: 27.06.2005 11:24
1720 views
bis Oktober 2007
Seit 25.10.2011
2512 views
Kommentare (0)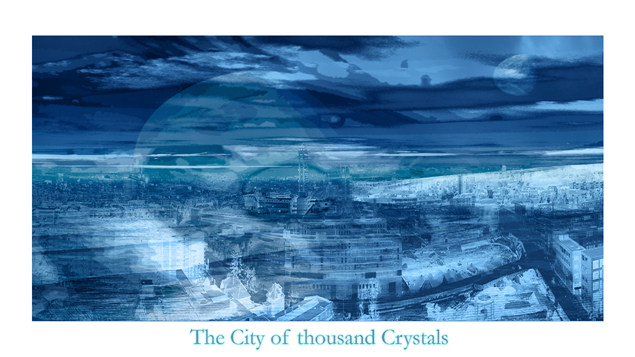 Wallpaper can be found at:
http://www.deviantart.com/deviation/13082083/